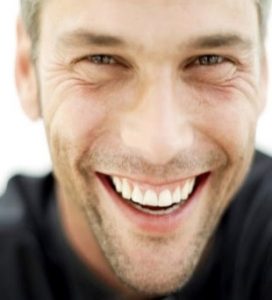 I thought I was a loving husband, doing all the right things, saying the right things. Acting the right way but that wasn't the fact. I would hear that my wife thought I was controlling. I disagreed and would argue with her.
I needed to attend ARMS ManKind program. I needed them to teach me what I did wrong. I learned how my behaviors towards her and the kids was abusive and controlling.
ARMS was the best thing for me. I was required to participate, do homework, and read a couple books. The first book I read three times because I really wanted to grasp how to understand my wife. I really wanted to start treating her the way God intended me to treat her.
I didn't realize how much I was blaming everybody else, or how I was raised. I treated people poorly. I learned, that as a man, it was time for me to step up and to do the right things, the right way and treat people with kindness and respect. I learned to not use my past as a crutch but to take responsibility for my actions.
ARMS helped save my marriage and identify my issues. I learning to put my focus in the right areas and let God lead my life. After this experience, I want all women who have been abused to know God's heart for them. Below is what I believe God would say to you:
I love the time we have together, I cherish every minute. I see the things that you are struggling with and I feel your pain. The next time you look in the mirror see the beautiful woman you are!
You are a daughter of the most high King
You are loved!
You are respected!
You are beautiful from the inside to the outside!
And I am proud of you!
I am always here to listen.
I will guide you every step of the way.